MASTER OF SCIENCE (M.Sc) IN POLYMER TECHNOLOGY
Polymer science and technology is a fast moving field that has had a major impact on the way we live. It allows us to develop ever more sophisticated materials to suit the needs of society and the planet. This programme is designed to give you a broad understanding of polymer science and technology with a focus on the underlying properties of polymers in relation to their utilisation in industrial applications. The programme covers the latest science and technology of plastics, rubbers and composites including aspects of nanotechnology and biomaterials. Core study areas include polymer synthesis, polymer processing, polymer additive, blend and rheology, polymer physics and properties, polymer characterization and a project dissertation. The optional study areas include surface and foam technology and rubber and latex technology. In order to meet the manpower and R&D demand of the industry, the Department of Bioprocess and Polymer Engineering, Universiti Teknologi Malaysia offers Master of Science in Polymer Technology (mixed mode).
Read more…


Benefits:

To produce graduates who are capable of conducting systematic research, conducting lifelong learning and contribute towards knowledge and wealth creation.

PEO1
– Mastery of knowledge and competency in advanced areas of Polymer Technology field.
– Kesarjanaan pengetahuan dan kompetensi dalam bidang lanjutan Teknologi Polimer.
PEO2
– Practice professionalism and high standards of ethical conducts within organization and society.
– Mengamalkan profesionalisme dan tingkah laku yang beretika tinggi dalam organisasi dan masyarakat.
PEO3
– Responsive to changing situations by continuously acquiring new knowledge and skills.
– Responsif kepada perubahan situasi dengan memperoleh pengetahuan dan kemahiran baharu secara berterusan.
PLO1
– Attain new frontiers of knowledge in the field of Polymer Technology.
– Menguasai sempadan ilmu baharu dalam bidang Teknologi Polimer.
PLO2
– Solve complex problems critically and integratively using systematic approaches.
– Menyelesai masalah kompleks secara kritis dan bersepadu menggunakan pendekatan bersistematik.
PLO3
– Apply practical skills to solve problems in the field of Polymer Technology.
– Mengaplikasikan kemahiran praktikal untuk menyelesaikan masalah dalam bidang Teknologi Polimer.
PLO4
– Demonstrate effective collaboration with stakeholders professionally.
– Mempamerkan kerjasama berkesan dengan pemegang taruh secara profesional.
PLO5
– Communicate effectively the knowledge, skills and ideas using appropriate methods to peers, experts and communities.
– Berkomunikasi secara berkesan dengan rakan sebaya, pakar dan komuniti, mengenai pengetahuan, kemahiran dan idea, menggunakan kaedah bersesuaian.
PLO6
– Use digital technologies and appropriate softwares competently to enhance study and practice.
– Menggunakan teknologi digital dan perisian yang bersesuaian secara kompeten untuk mempertingkatkan kajian dan praktis.
PLO7
– Evaluate numerical and graphical data critically using quantitative or qualitative tools in solving problems.
– Menilai data berangka dan data grafik secara kritis menggunakan perkakas kuantitatif atau kualitatif dalam menyelesaikan masalah.
PLO8
– Demonstrate leadership, autonomy and responsibility in managing resources.
– Mempamerkan kepimpinan, autonomi dan tanggungjawab dalam mengurus sumber.
PLO9
– Engage self-advancement through continuous learning or professional development.
– Terlibat dalam peningkatan kendiri melalui pembelajaran berterusan atau pembangunan profesional.
PLO10
– Demonstrate entrepreneurial skills with relevant knowledge and expertise.
– Mempamerkan kemahiran keusahawanan dengan pengetahuan dan kepakaran yang berkaitan.
PLO11
– Demonstrate respectable ethical conducts and professionalism skills in an organization and society.
– Mempamerkan etika terpuji dan kemahiran profesional dalam organisasi dan masyarakat.
Program structure: Intake Sem 1
Program structure: Intake Sem 2
Graduate from this programme is able to start their careers with many industrial sectors including plastics, rubber, chemical and additives industries as well as packaging. Possible roles include technical and project management, R&D, technical support to manufacturing as well as sales and marketing. Many of our master's degree students continue their studies with us, joining our PhD students engaged in materials projects of real-world significance.
Candidate must hold a Bachelor Degree in chemistry, physics, biology, technology or engineering with CGPA of at least 3.0/4.0 or equivalent from Universiti Teknologi Malaysia or any other Institutions of Higher Learning recognized by the Senate. In the case where CGPA is less than 3.0, a minimum of 1 year working experience is needed.
Candidate with other Bachelor of Science Degree from Institutions of Higher Learning recognized by the Senate with CGPA of 3.0/4.0 must have at least 3 years of minimum working experience in the relevant field and must pass 1 prerequisite course that will be determined by the Faculty. The prerequisite course must be registered as HW*.
*HW is a registration status of a course which is stipulated by the faculty and is subjected to normal assessment.
For further enquiries please contact: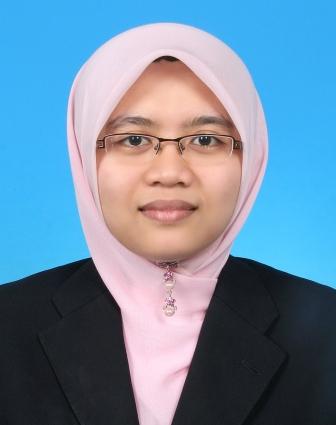 Dr. Norfhairna Baharulrazi
Programme Coordinator
Office: +607-5536157
Email: norfhairna@utm.my